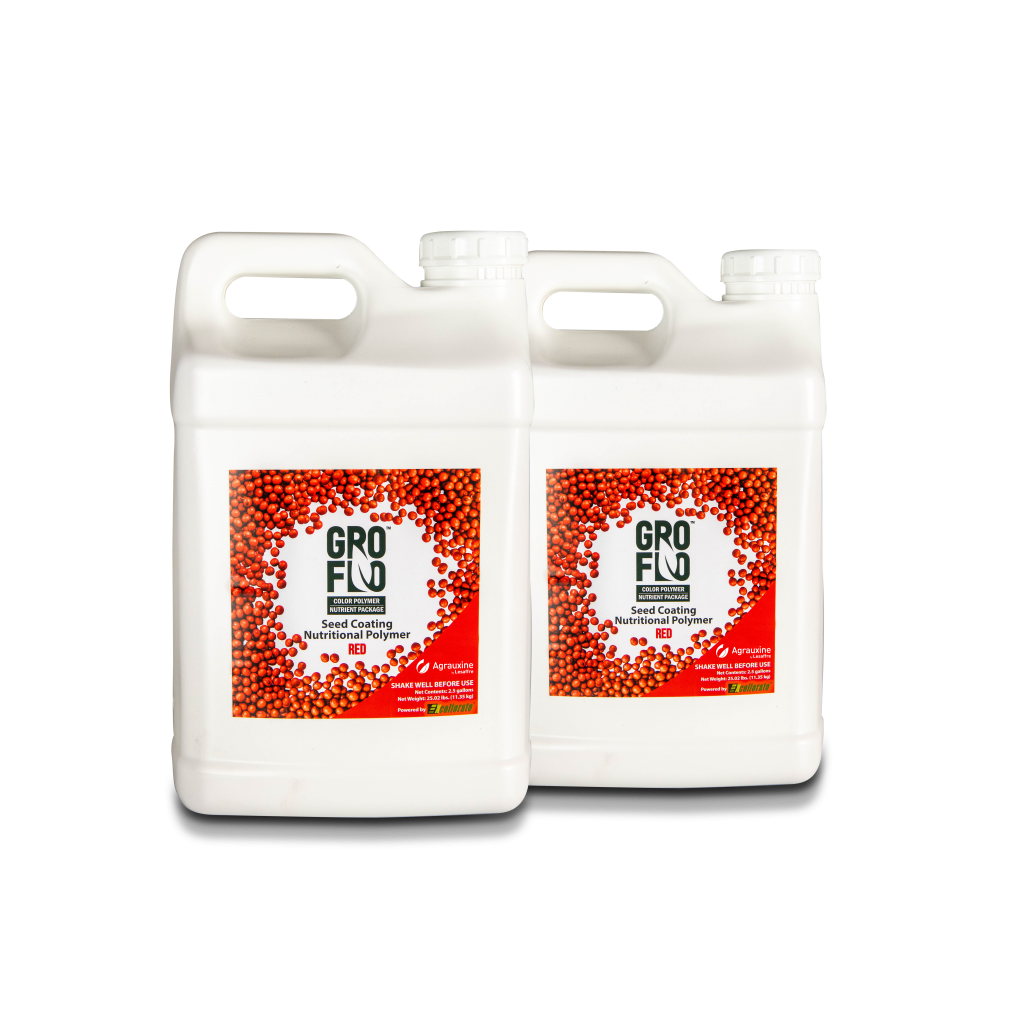 A new concept for seed treatment. All the benefits of a colorant and polymer with the addition of nutrients to get seeds off to a great start.
NUTRIENT
Powered by Excellorate from Agrauxine
Provides an extra source of essential biological factors needed to help overcome stresses during germination, emergence and early plant growth. Assists the plant with strong "up and out" of the ground performance, as well as during in-season growth. When combined with live products, enhances the biological product performance.


PERFORMANCE CHARACTERISTICS

Enhances seedling vigor and early stand establishment
Increase yields
Enhances biological activity with organisms, such as Rhizobia, Bacillus & Trichoderma
COLOR

Currently available in red
Higher color strength
More hiding power which helps improve coverage
Optimal storage stability
Pigment prep is EPA
FOR THE SEED TREATER
Improves adhesion of active ingredients
Reduces dust-off, seed bridging, and stickiness
Compatible with major pesticides and inoculants
FOR THE FARMER

Increases the accuracy of seed drop
Improves flow
Improves singulation
FOR EVERYONE

More uniform coverage
Improves handling
Improved appearance
GroFlo Application Information:
Use rate of only 1.25 fluid ounces per 140k unit of soybean seed
Available in red
Packaged in 2.5 gallon jugs to treat 256 units of seed or 512 units per case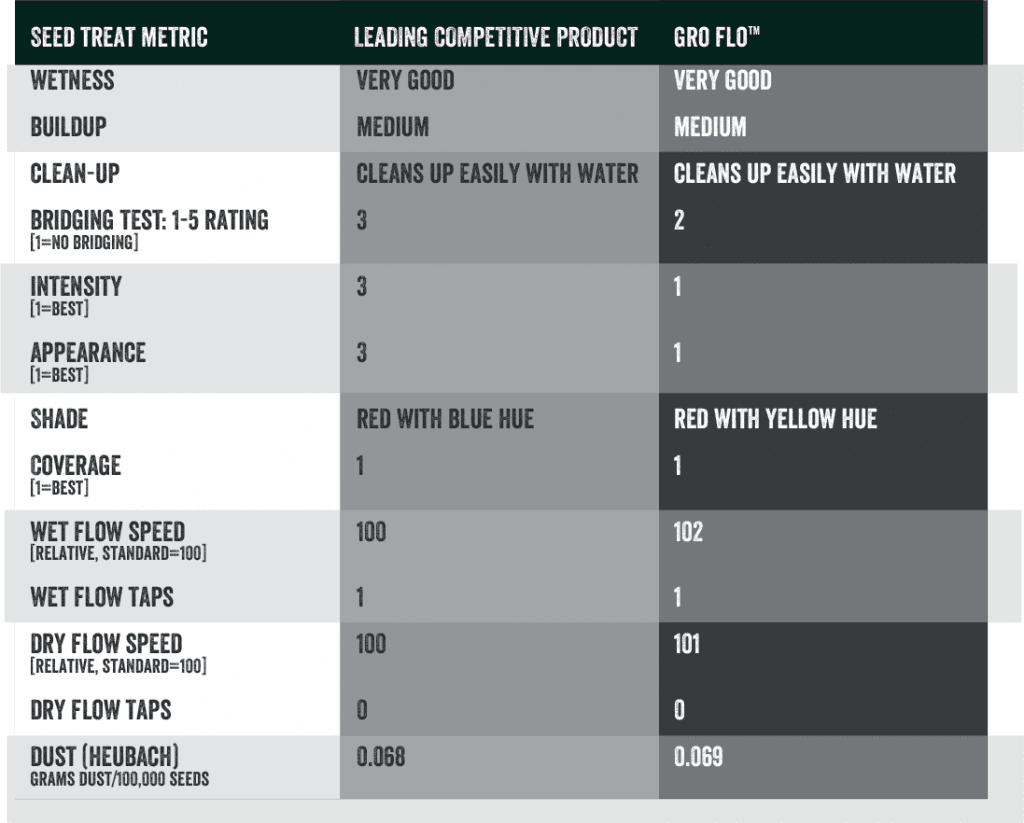 Product Labels
SDS
Sales Sheet