"I've been passionate about helping farmers thrive and prosper since as early as high school and my desire to do better for our local farmers and customers has only continued to grow throughout my career." 
— Meredith Van Sambeek
Regional Sales Manager for


Iowa, Kansas, Minnesota, Nebraska and Wisconsin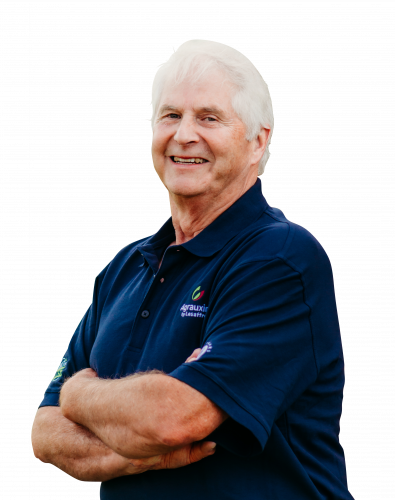 Delivering value to our customers and farmers is something that I have held at the utmost importance throughout my career in the agriculture industry. As the Regional Sales Manager for Agrauxine in IA, MN, SD, NE and KS, I enjoy the opportunity I have to meet new people, help them and their business prosper and ultimately provide them with innovate solutions for any challenges they may be facing in their farm business.
I've been passionate about helping farmers thrive and prosper since as early as high school and my desire to do better for our local farmers and customers has only continued to grow throughout my career. After earning my B.S. from South Dakota University, I went on to start and run two successful agribusinesses in northeast SD with a focus on Livestock Nutrition and Seed. From there I taught Adult Farm Business Management at Lake Area Tech for six years and began working as a Sales Agronomist for another Seed company in SD and MN for the course of ten years. My career then led me to selling seed treatments in the upper Midwest and over time transitioned to a role as the Technical Sales Specialist for Seed and Soil Health.
I believe that all new wealth comes from the soil and, most importantly, that a healthy soil biology sustains healthy productive plants. My goal is to help maintain the profitability and sustainability of agriculture through delivering higher yields to our farmers, reducing per bushel costs and in turn providing affordable, sustainable, and abundant food sources for the world population. Agrauxine's innovative, sustainable and research-oriented approach to agriculture helps make this possible.
Meredith Van Sambeek is the Regional Sales Manager and services for the following states: Iowa, Kansas, Minnesota, Nebraska and Wisconsin.