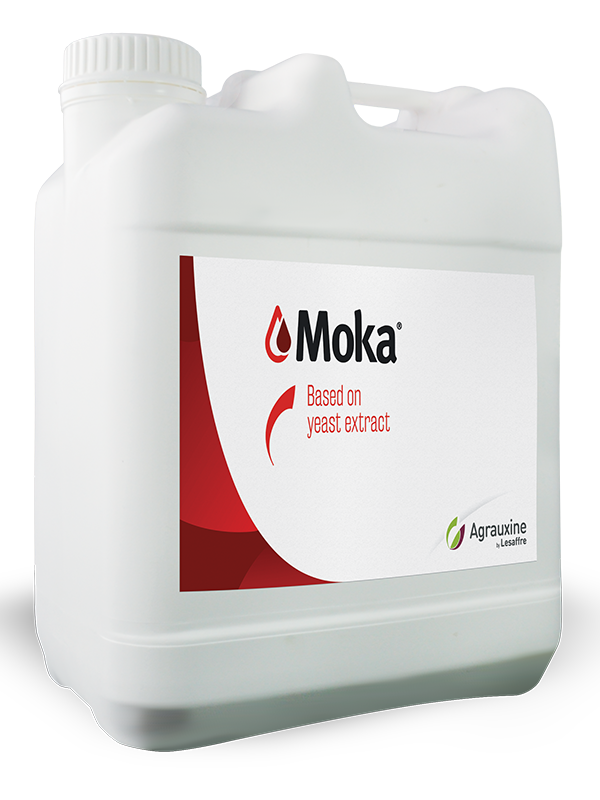 An innovative formulation of non-living yeast extracts, rich in vitamins and other beneficial micro and macro nutrients. Recommended for use on all crops and non-crops as part of a balanced foliage feeding program.
MODE OF ACTION
The application of yeast extracts:
Promotes nutrient use efficiency at late-stage plant, seed and fruit development
Encourages photosynthesis efficiencies
Offers late-stage plant development, improving micro and macro nutrient availability

HOW DO WE OBTAIN MOKA?
MOKA is produced by a process that preserves components of yeast extract that promote nutrient mobility in late-stage plant, seed and fruit cycle.

Product Labels